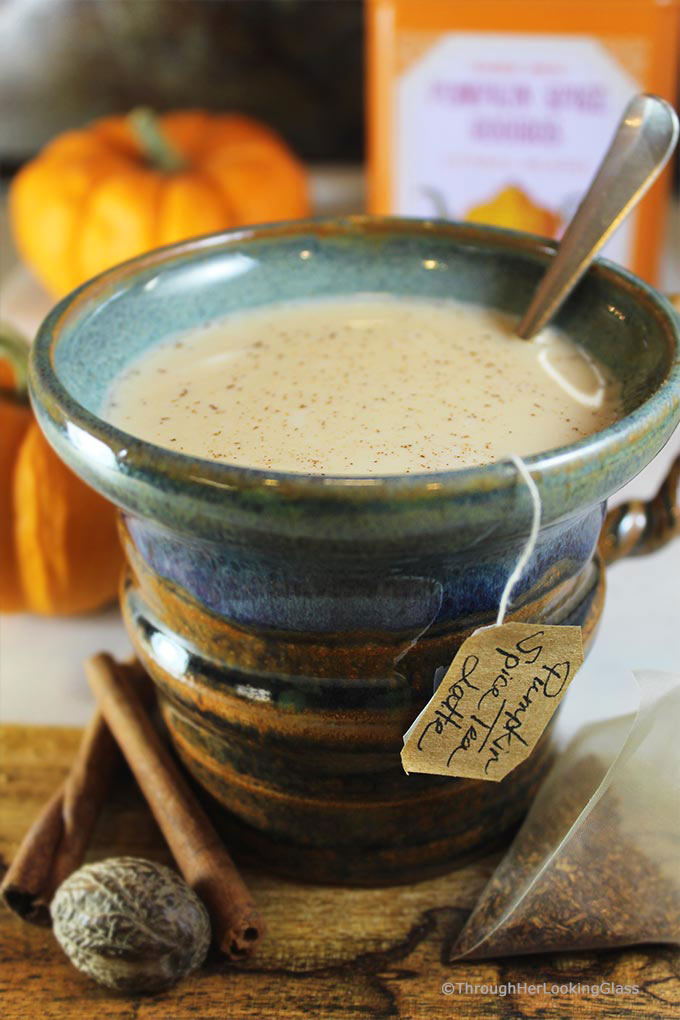 Maple Pumpkin Spice Tea
Heat milk until steaming (not boiling) in the microwave
or in a saucepan on the stove top.
Pour steaming milk over pumpkin spice tea bag in mug
and steep 5-7 minutes.
Squeeze tea bag well and discard.
Stir in vanilla and maple syrup.
Lightly dust with pumpkin spice, ground cinnamon,
nutmeg or allspice.
Serve hot.