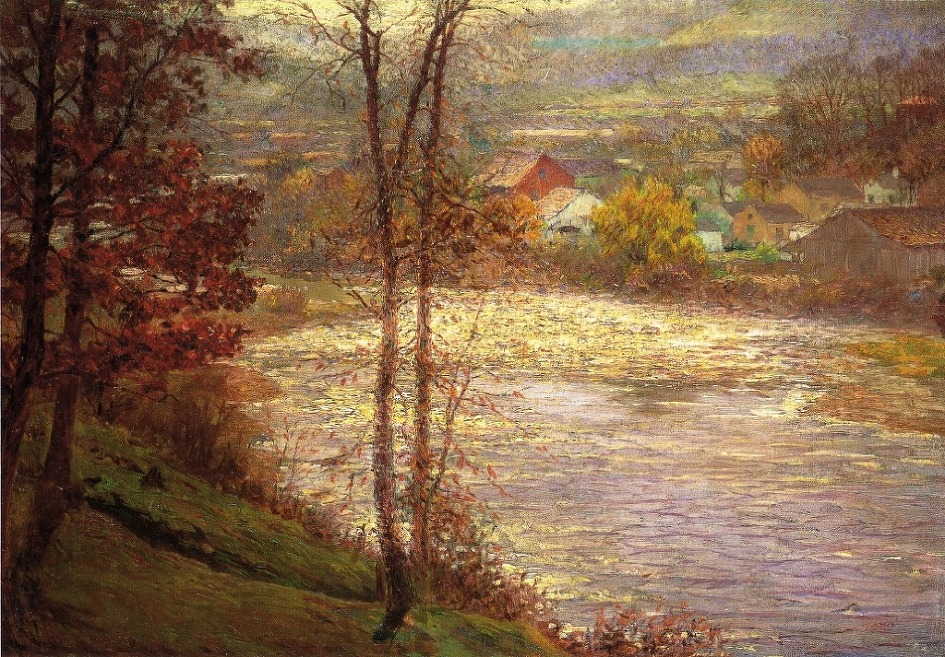 Winter for sure is on it's way,
Sunlight gets shorter every day.
All the trees are almost barren,
Now I can see farther across the hills.
Heavy knit sweaters folks are wearing,
Frost each morning sits on my windowsills.
Gathering wood for my old iron stove, 
Hanging bird feeders in a nearby grove.
Filling my cup with hot spiced tea,
I'll call on an old friend to share it with me.
Author: Eileen ~ Nov. 2018
Image;:  http://richmondartmuseum.org/collections/richmond-group/