My kids Valerie, David, and Kelly
My Brother Richard Harold Estey               Two of his sons
Dick and wife Cecilia
                               Two of Dick's sons and his wife
My brother Bernard Estey
Janice moved to Windsor after school season opened. Late in  the day she walked into my class room at Windsor High School Windsor Ct. The teacher sat her down just a couple of seats behind me. She was not exactly the type of kid I would hang out with . She was smart, was the cheerleader type girl with bows in her hair and  White Buck Shoes , flared skirts with fluffy petticoats. I on the other hand wore loafers with quaters in them and  a dog collars over bobby socks,  straight skirts with sweaters, yet somehow we became best friends. One Saturday she came to my house, we were  going to the movies and my brother Bernie was home on leave from the Marines. She looked at him, he at her, and needless to say we didn't go the the movies that day.
Girls look up to there dads but I looked up to my older brother Bernie in my early years, I didn't like my father.
Jan and her sons.                                                                      Bernie
Mike Estey
Stephanie
My sister Sue was born when my brothers and I were in our teens. My mom told us about this baby that was coning to our house some day. It was in the morning while we were getting ready for school. She says to us, I have a surprise for you kids. I'm not going to tell you just yet what it is but I will give you a hint, you can ride it around on your backs." We all walked out the door trying to guess what could we be getting that would ride around on our backs, very strange. Later we three decided we were definitely getting a horse.
My Grandparents ~ grandma and grandpa Estey
Behind my grandparents is my brother Dick, me and  my brother Bernie. On the couch is my little sister Susan and my three little cousins that are my fathers brothers ( Uncle Bob Estey ) children.
I have many memories of them. I stayed at their house over night often without my brothers. Grandma was tall and skinny and always wore two aprons. She put a clean apron on every morning, then put another one on over the clean one to keep the clean one clean. She powdered her face with white bath powder and it stuck in all the wrinkles in her face. Every afternoon she would go to her bedroom upstairs to take a nap leaving me alone to read my comic books or build my puzzle,  that was the extent of the toys we had at our grandparents house. I was always afraid of when she would wake up from her nap because I could see in my mind her coming down the stairs as a skeleton. My grandpa had a green thumb ( which I got too ) and he would take my hand and walk me around his yard showing me his roses, lily's, and irises. We always had orange soda, shredded wheat, and Neapolitan ice cream to eat at their house and that never changed, even in our teens we still got those same three things, of course with other foods. The shredded wheat came in a box of three layers with cardboard that had printed out blue planes on them between each layers. Kids could cut out the planes to play with. My brothers always fought over which one of them was getting it first.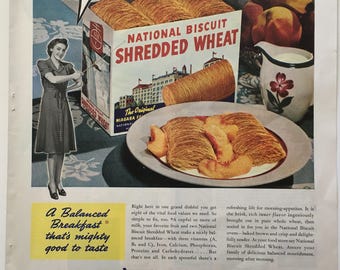 Grandpa was a quiet calm kind man, I look forward to seeing him again someday and talk to him about my gardening skills that I got from him.
My grandmother and grandfather Hart
on my mothers side. Grandmother died when my mom was just nine years old. I remember seeing my grandpa only twice. He lived in a cottage and a lake was right at the end of his back yard. The first memory of him, he had one chicken in the yard and I found an egg, ran in the house holding it in my hand and showing it to grandpa. The second memory I remember jumping in the lake right onto a broken bottle and got a deep cut on the bottom of my foot, ran to the house and my grandpa placing newspaper under my foot and watching it turn red with my blood.
Taylor and Chelsea at there first day of school.